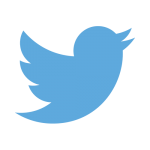 Last week, I attended the #SHS2015 conference (Healthcare Systems Process Improvement Conference). It was great, just as I expected. This event continues to improve year after year. This was my first year twitting at the event. I managed to amass a decent collection of tweets and retweets and I want to share those with my readers, as well as have a good reference for me for the future.
Don't forget to follow me on Twitter to get updates on all news and content about healthcare improvement through the use of Business Improvement methodologies such as Lean and Six Sigma.
Here are the tweets in chronological order.
On my way to #SHS2015 and excited about all the learning and networking opportunities!

— Eddie Perez-Ruberte (@eperezruberte) February 18, 2015
Student Reception #SHS2015 pic.twitter.com/PvBQtwcbbp

— Eddie Perez-Ruberte (@eperezruberte) February 18, 2015
Networking with more than 400 Healthcare Improvement Professionals from all over the world! #SHS2015 pic.twitter.com/ovrVlsLQyj

— Eddie Perez-Ruberte (@eperezruberte) February 18, 2015
Kicking off day 2 of #SHS2015 conference with the Young Professionals Session with @Jeanannlarson!! pic.twitter.com/X7RiguSuLr

— Ashley Pratt (@APratt605) February 19, 2015
Getting energized early with @Jeanannlarson at #SHS2015 @SHSinfo pic.twitter.com/CealToDP3M

— Eddie Perez-Ruberte (@eperezruberte) February 19, 2015
Enjoying keynote address on the lean management system from Kim Barnas at #SHS2015 pic.twitter.com/oAMqJixVLN

— Amanda Mewborn (@amandame1101) February 19, 2015
Kim Barnas @HCValue keynote speaker at #SHS2015 this morning! pic.twitter.com/hyYROndzmj

— SHS (@SHSinfo) February 19, 2015
True North is a priority and leadership must buy into these metrics to sustain #lean @HCValue #SHS2015 1st keynote pic.twitter.com/Kjsg4IHv4X

— Eddie Perez-Ruberte (@eperezruberte) February 19, 2015
ThedaCare's Kim Barnas "steal what works for you". #shs2015 @SHSinfo @HCValue

— Eddie Perez-Ruberte (@eperezruberte) February 19, 2015
You have to develop your own systems in your organization, because your organizations culture is different! – Kim Barnas #SHS2015 #lean

— Ashley Pratt (@APratt605) February 19, 2015
"Develop people to solve problems" – Kim Barnas @HCValue #SHS2015 @SHSinfo

— Eddie Perez-Ruberte (@eperezruberte) February 19, 2015
How do we create a culture of #lean thinking? Answer: Leadership (See slide) #SHS2015 @SHSinfo @HCValue pic.twitter.com/CrcPi5nK0d

— Eddie Perez-Ruberte (@eperezruberte) February 19, 2015
In a #lean mgmt system, ppl need to feel safe. "It's not about catching someone doing something wrong". Kim Barnas #SHS2015 @SHSinfo

— Eddie Perez-Ruberte (@eperezruberte) February 19, 2015
Kim: "Nurses don't like the word 'defect,' they don't produce defects." My thought – I think we need to come to terms with reality #SHS2015

— Mark Graban (@MarkGraban) February 19, 2015
"Develop a culture of problem solvers" – #KimBarnas #SHS2015 @SHSinfo @HCValue

— Eddie Perez-Ruberte (@eperezruberte) February 19, 2015
#SHS2015 Kim Barnas describes "just do it" as initiatives that can be done in 3 steps, 3 days, and with 3 people or less.

— Amanda Mewborn (@amandame1101) February 19, 2015
#SHS2015 A3 Thinking. Kim Barnas is sharing how the lean management system works at Thedacare pic.twitter.com/quOxON7AWY

— Amanda Mewborn (@amandame1101) February 19, 2015
Huddles are a great way to glean profound knowledge of what's really happening. Why are they not the standard across the nation? #SHS2015

— Eddie Perez-Ruberte (@eperezruberte) February 19, 2015
#KimBarnas – leaders must teach, observe, coach, HELP teams identify improvement opportunities (not to give answers) #SHS2015 #lean

— Mark Graban (@MarkGraban) February 19, 2015
#SHS2015 Kim Barnas on the role of leaders. pic.twitter.com/A8tPksX08w

— Amanda Mewborn (@amandame1101) February 19, 2015
Job as a leader is to teach, observe, coach and help teams. Help remove barriers to help the team be successful! – #KimBarnas #Lean #SHS2015

— Ashley Pratt (@APratt605) February 19, 2015
#SHS2015 keynote speaker Kim Barnas from @HCValue speaking on Lean Management! @SHSinfo pic.twitter.com/DpMBZruccb

— Bianca Garcia (@_Bianca_Garcia_) February 19, 2015
Great example of coaching: starting with what went well, then ASKING questions to develop people into thinkers & prob solvers. #SHS2015

— Eddie Perez-Ruberte (@eperezruberte) February 19, 2015
In between concurrent sessions, attendees exchanging impressions, opinions and sharing knowledge. #SHS2015 @SHSinfo pic.twitter.com/sWWTuSMgZC

— Eddie Perez-Ruberte (@eperezruberte) February 19, 2015
Sharing @orlandohealth #lean transformation journey. #SHS2015 @SHSinfo pic.twitter.com/7zCigDyIwt

— Eddie Perez-Ruberte (@eperezruberte) February 19, 2015
Using the PICK chart @orlandohealth to prioritize opportunities. Great #lean knowledge sharing @SHSinfo #SHS2015 pic.twitter.com/HPQMSsluZ5

— Eddie Perez-Ruberte (@eperezruberte) February 19, 2015
Pumped 2 be apart of Young Professionals at #SHS2015! Here at the Expert Panel, the flow of conversation has begun! pic.twitter.com/FUsDWaSbSk

— Ashley Pratt (@APratt605) February 19, 2015
Data transparency allows for early intervention. "Before [#lean transformation] this data would be hidden for months!" #SHS2015 @SHSinfo

— Eddie Perez-Ruberte (@eperezruberte) February 19, 2015
Sharing improvement strategies from New England Veterans Engineering Resource Center #SHS2015 @SHSinfo pic.twitter.com/RaN0UWkAX0

— Eddie Perez-Ruberte (@eperezruberte) February 19, 2015
Leadership support is paramount to a successful #lean transformation. Great info and learning @SHSinfo #SHS2015

— Eddie Perez-Ruberte (@eperezruberte) February 19, 2015
Love it "Use your change leadership muscles"!!! #FeelingStrong #SHS2015 #YPE

— Ashley Pratt (@APratt605) February 19, 2015
Great measure of team engagement (slide)! New England Veterans Engineering Resource Center @SHSinfo #SHS2015 pic.twitter.com/uXFD17CSNk

— Eddie Perez-Ruberte (@eperezruberte) February 19, 2015
Poster Session. So much knowledge to share! #SHS2015 @SHSinfo pic.twitter.com/9zeR8Upt4Z

— Eddie Perez-Ruberte (@eperezruberte) February 19, 2015
Getting started on the discussion about the PCAST report! #SHS2015 pic.twitter.com/r0PYJXOZCI

— Eddie Perez-Ruberte (@eperezruberte) February 19, 2015
Awesome to hear directly from Heather Young, who was part of PCAST and had a hand in writing the report! #SHS2015 pic.twitter.com/OZecPThvF3

— Eddie Perez-Ruberte (@eperezruberte) February 19, 2015
"We have known for years what's wrong, so, why haven't we fixed it?" Our healthcare system is broken. #SHS2015 @SHSinfo

— Eddie Perez-Ruberte (@eperezruberte) February 19, 2015
Hear Joe Swartz & me present at 2 pm Salon 11 – #SHS2015 on #kaizen coaching pic.twitter.com/msqtRXb4Jl

— Mark Graban (@MarkGraban) February 19, 2015
PCAST panel session at #shs2015 – call to action for all of us! pic.twitter.com/PAWC9oJP4A

— Mary Ellen Skeens (@maryellenskeens) February 19, 2015
"Improving our access to quality data is part of the solution". So true! #SHS2015 @SHSinfo

— Eddie Perez-Ruberte (@eperezruberte) February 19, 2015
We are accelerating the pace to eliminate fee-for-service reimbursement models! Great for our #healthcare transformation. #SHS2015

— Eddie Perez-Ruberte (@eperezruberte) February 19, 2015
Great session with Verity Partners on the Missing Link between Proc Improvement and Strategic Outcomes. #SHS2015 pic.twitter.com/m4YGrAvCWx

— Eddie Perez-Ruberte (@eperezruberte) February 19, 2015
Full house at the session with @MikeStoecklein @HCValue @SHSinfo #SHS2015 pic.twitter.com/tIaoH84jPF

— Eddie Perez-Ruberte (@eperezruberte) February 19, 2015
"We manage our organizations as if they r a bowling team, yet we ask why ppl don't collaborate!" @MikeStoecklein @HCValue @SHSinfo #SHS2015

— Eddie Perez-Ruberte (@eperezruberte) February 19, 2015
Outstanding session by @MikeStoecklein from @HCValue at #SHS2015 @SHSinfo !

— Eddie Perez-Ruberte (@eperezruberte) February 19, 2015
Reception for Young Professionals at Cuba Libre. #SHS2015 @SHSinfo @IIE_YPs pic.twitter.com/XVZnCH2dSZ

— Eddie Perez-Ruberte (@eperezruberte) February 20, 2015
How a "waste of time" VSM actually reduced waste. @ARCROFTON @SHSinfo #SHS2015 pic.twitter.com/qZXMYtMGaH

— Eddie Perez-Ruberte (@eperezruberte) February 20, 2015
Resistance bomb! @ARCROFTON @SHSinfo #SHS2015 pic.twitter.com/K9mBiJSQzl

— Eddie Perez-Ruberte (@eperezruberte) February 20, 2015
Getting ready for another great session about "Disruptive Innovation in Healthcare" #SHS2015 @SHSinfo pic.twitter.com/CVl29JCU02

— Eddie Perez-Ruberte (@eperezruberte) February 20, 2015
Steve Novak admits b4 #lean he thought "if there's a better way of doing it, we would already be doing it" #SHS2015 pic.twitter.com/3bOB7xrKfc

— Eddie Perez-Ruberte (@eperezruberte) February 20, 2015
Simple solutions: "use first stickers" as a visual mgmt tool to HELP RNs pick up the right vial quickly. #SHS2015 pic.twitter.com/stKJGzFvCc

— Eddie Perez-Ruberte (@eperezruberte) February 20, 2015
Steve Novak is now a #lean convert (maybe an evangelist?) #SHS2015 @SHSinfo Great results @MayoClinic pic.twitter.com/X7U9ntLmxD

— Eddie Perez-Ruberte (@eperezruberte) February 20, 2015
#FMEA @UFHealth #SHS2015 @SHSinfo pic.twitter.com/PXfi34oUSn

— Eddie Perez-Ruberte (@eperezruberte) February 20, 2015
Looking fwd to this session with Dr. Ben-Arieh on optimizing surgery schedules. #SHS2015 @SHSinfo pic.twitter.com/m0qZTtrwOY

— Eddie Perez-Ruberte (@eperezruberte) February 20, 2015
How many have been affected by medical harm personally, friend, or family? Most of the #shs2015 room stands. pic.twitter.com/V7wT3YVH8d

— Mark Graban (@MarkGraban) February 20, 2015
Using bayesian analysis in #healthcare Love it! #SHS2015 @SHSinfo pic.twitter.com/PHjr7vRVim

— Eddie Perez-Ruberte (@eperezruberte) February 20, 2015
Hanging out with @ARCROFTON @MarkGraban @JoeKaizeneer @BGarcia003 @SHSinfo #SHS2015 Great people! Great Time! pic.twitter.com/cLVSjry5kO

— Eddie Perez-Ruberte (@eperezruberte) February 20, 2015
Table topics for lunch! @SHSinfo #SHS2015 pic.twitter.com/EBWlHf0hm3

— Eddie Perez-Ruberte (@eperezruberte) February 20, 2015
Table discussions during lunch. @SHSinfo #SHS2015 pic.twitter.com/pMoZO6IUkv

— Eddie Perez-Ruberte (@eperezruberte) February 20, 2015
Discussing #lean #healthcare with @MarkGraban @ARCROFTON @SHSinfo #SHS2015 pic.twitter.com/7eSAA4XRpw

— Eddie Perez-Ruberte (@eperezruberte) February 20, 2015
Congratulations @Jeanannlarson HIMMS/SHS Award and SHS President Award! #SHS2015 @SHSinfo

— Eddie Perez-Ruberte (@eperezruberte) February 20, 2015
Woo-hoo! Getting started with the afternoon sessions! More knowledge sharing! @SHSinfo #SHS2015 pic.twitter.com/FYDnOA4TgM

— Eddie Perez-Ruberte (@eperezruberte) February 20, 2015
.@Kristen_Tingley speaking on Improving Patient Care Coordination Through Development of an ALS Clinic! #SHS2015 pic.twitter.com/wdjcwh3VXB

— Ashley Pratt (@APratt605) February 20, 2015
Great turnout to learn about how to use #lean #sixsigma to improve handoffs! @SHSinfo #SHS2015 pic.twitter.com/HtFzA4yGTJ

— Eddie Perez-Ruberte (@eperezruberte) February 20, 2015
Who doesn't want to learn how to lower pressure ulcers?! @SHSinfo #SHS2015 pic.twitter.com/qTyFvDjmYr

— Eddie Perez-Ruberte (@eperezruberte) February 20, 2015
.@amandame1101 introducing keynote speaker @wareFLO @SHSinfo #SHS2015 pic.twitter.com/4QUSttaEIO

— Eddie Perez-Ruberte (@eperezruberte) February 20, 2015
Keynote speech by @wareFLO @SHSinfo #SHS2015 pic.twitter.com/WvZAWpy3Ew

— Eddie Perez-Ruberte (@eperezruberte) February 20, 2015
A "smart-sock" that can tell whether a person has fallen over and alert EMTs! Wow! Keynote speech by @wareFLO @SHSinfo #SHS2015

— Eddie Perez-Ruberte (@eperezruberte) February 20, 2015
Stimulating flights of imagination! @wareFLO @SHSinfo #SHS2015

— Eddie Perez-Ruberte (@eperezruberte) February 20, 2015
"Regional Improvement for Behavioral Health: A Collaborative Approach" @SHSinfo #SHS2015

— Eddie Perez-Ruberte (@eperezruberte) February 20, 2015
Last session :'( @SHSinfo #SHS2015 Great work being done at the VA-CASE! pic.twitter.com/8AqVwcCeRI

— Eddie Perez-Ruberte (@eperezruberte) February 20, 2015
A little bit of tooting our own horn. 🙂 Darrin Judkins and myself, co-chairs for Process Improvement Track #SHS2015 pic.twitter.com/2sj7hP0Fp6

— Eddie Perez-Ruberte (@eperezruberte) February 20, 2015
Thank you to #SHS2015 attendees, presenters, sponsors and exhibitors for another great conference. We hope your winter ends very soon! 🙂

— SHS (@SHSinfo) February 20, 2015
Thank you @SHSinfo for a great #SHS2015 ! Let us go into the world now and remove the waste from #healthcare

— Eddie Perez-Ruberte (@eperezruberte) February 20, 2015