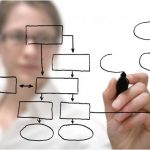 In today's world, organizations that do not continuously improve will be left behind.  However, no two organizations are the same and no two organizations follow the exact same path in continuous pursuit of perfection.  That is why Areito Group provides customized solutions tailored specifically to your organization's needs and vision.  We will make an assessment of where you are in your Continuous Improvement journey and where you want to take your business.  We will then enable your organization to find an approach that will blend principles from Business Improvement methodologies to propel your organization to World-Class performance.
These principles include, but are not limited to:
Lean
Six Sigma
Change Management
Business Process Improvement
Operational Excellence
How do you know if Areito Group can help you? We can help by:
Coaching your managers and front-line staff to identify waste in their daily work and drive improvement
Training clinicians and staff to identify and prioritize opportunities for improvement
Current-state and future-state Value Stream Mapping
Training and coaching your executive-level leaders on Lean and Quality Improvement
Improving the flow of patients through your facility
Evaluating your continuous improvement journey and helping you find out what is working well and where you could improve
Helping you design your quality improvement strategy

How to get started
Selecting a long-term consultant
Our services include coaching and guiding organizations to find their True North and develop a path to achieve it. When needed, we may recommend training in any number of concepts or methodologies to enable your people to perform at the level required to get to that True North.
Examples of the training we offer are:
Quality Improvement Essentials
Lean Healthcare
Lean Six Sigma for Healthcare Leadership
Kaizen Facilitation
Lean Six Sigma Yellow Belt
Lean Six Sigma Green Belt
Problem Solving
5S and Visual Management
and much more…
Contact us today to find out how we can help!
Ph: 602.690.0154
Speaking
We facilitate workshops and seminars on Lean, Six Sigma, Lean Healthcare, Lean Nonprofits and Lean Government methodologies and practices.